VITOVA Training Class


Share on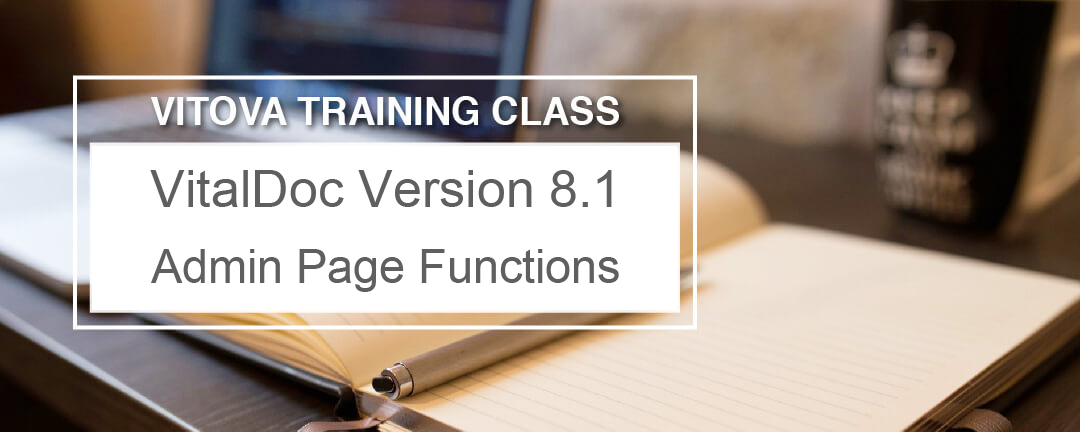 As our valuable customer of VITOVA EIM, you are cordially invited to our training class to refresh your knowledge and skills and empower your new colleagues using the VitalDoc Admin Page. You will also experience the power of the latest VitalDoc version 8.1, which has refined the mobility and flexibility of VitalDoc with cloud-storage support for both Google Drive and Microsoft OneDrive, and email-filing support for both Microsoft Outlook and Office 365.

Act now to join the user training and experience the VitalDoc V8.1 collaboration features! Limited seats are available.
For enquiry, please contact us at (852) 2217 1623 or email vitova_cs@ctil.com.


In this training, you will learn:
The concept of VitalDoc
How to manage group, user, document type and list in VitalDoc
How to setup privilege & access control
How to check audit trail and system statistics
How to configure password policy
How to backup and restore database
How to use VitalDoc control panel
And get to know the advanced collaboration features of VitalDoc V8.1:
Team collaboration through Microsoft OneDrive
Flexible email filing with Office 365
VitalDocScan and Direct Edit support for V6 and V7 PDFXpress
Training Class Details
DATE | November 24, 2017 (Friday)
TIME | 15:00 – 17:00 (Registration 14:45)
VENUE | Level 10, Cyberport 2, 100 Cyberport Road, Hong Kong
MEDIUM | Cantonese
FEE | HKD 1,200 per person
REGISTER NOW
Deadline: November 17, 2017
For the payment deposit, we will contact you after receiving your registration. Seat will be reserved until payment received on or before November 17, 2017.
| | |
| --- | --- |
| | Follow us on |
Computer And Technologies Software (Hong Kong) Limited | 科聯系統軟件(香港)有限公司
A subsidiary of Computer And Technologies Holdings Limited | 科聯系統集團附屬公司
Level 10, Cyberport 2, 100 Cyberport Road, Hong Kong
香港數碼港道 100 號數碼港 2 座 10 樓
Tel 電話: (852) 2770 1080 Fax 傳真: (852) 2503 8404
Email 電郵: info@vitova.com Website 網址: www.vitova.com