Targetive and Specific:
VitalDoc AEC Edition for Architecture, Engineering and Construction firm
Hong Kong, 30 May 2016
- As a market-leading Enterprise Information Management (EIM) System, VITOVA has sustainable improvement to cater various requirements according to industrial needs. Over 17 years, VITOVA has rich experience in deployment of EIM for customers in NGO, government organizations, banking & finance and other industries. In Q2 2016, the industry specific EIM suite - VitalDoc AEC Edition has been launched and furnished with customized functions to fulfil compliance procedures in Architecture, Engineering and Construction (AEC) firms.
In daily workflow and business operation, it is inevitable for construction firms to deal with numerous documents from suppliers, partners and customers. Traditional practice of manual filing in repositories is no longer capable for the changing environment of industry compliance for proper working procedures.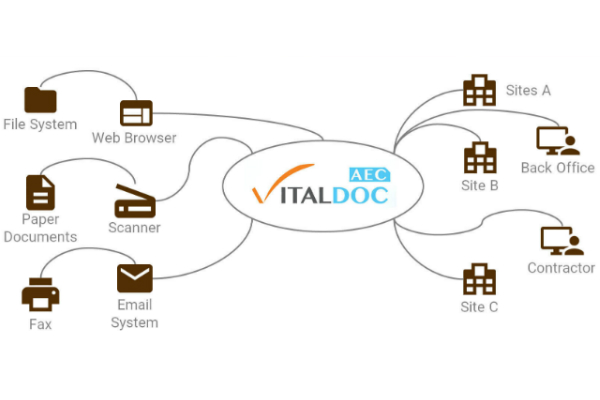 The new EIM suite – VitalDoc AEC provides a centralized platform to process different formats of project-related document, including paper copy, email and Microsoft Office files. To support diversified devices including laptops, smartphones and tablets, the software is highly compatible across browsers: from Internet Explorer, Google Chrome to Safari. The built-in keyword or content search engine allows instant location of necessary document conveniently.
Equipped with pre-defined project folder structures typically for the industry including "Procurement", "Drawings" and "Site Management" etc., the AEC edition is tailor-made for construction industry to improve document collaboration. Simple workflow and usage helps to improve productivity and efficiency by all means. Advance security setting with user privilege configuration offers high level document protection for critical data.
It's time for a change in effort-consuming practice in document management. The special edition is definitely a solution to AEC industry and create a new breakthrough for industrial standard.