C&T honored as one of the "Top 25 Document Management Solution Providers"
Hong Kong, January 5, 2018 - C&T is named on the list of "
Top 25 Document Management Solution Providers
" by APAC CIOoutlook. This honor recognizes the excellence of the Group's enterprise information management software, VITOVA EIM, in delivering distinctive solutions that stand out from others in the Asia Pacific region.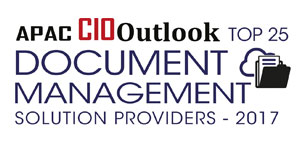 APAC CIOoutlook is a magazine with 6,000 qualified subscribers in the Asia Pacific region that aims to provide a platform for top CIOs, CTOs and other senior IT managers and decision makers to share their experience, wisdom and advice with the enterprise IT community. To reflect on the most promising document management solutions in APAC and the value they bring to the market, the panel of editors, industry researchers and executives at APAC CIOoutlook has consolidated a shortlist for region's businesses to determine their best document management partner.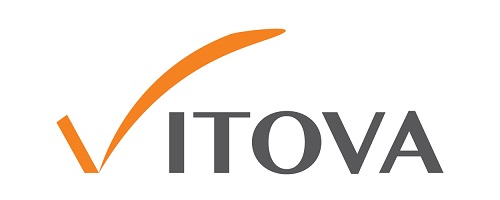 Ranking top-25 demonstrates VITOVA's capability to not only serve as an electronic cabinet for organizing all paper and digital files, but also deliver the synergy of flexibility, mobility, accessibility and security, and promote quicker and easier collaboration and strategic business operations. Providing a flexible line-up of modules, from VitalScan (paper-to-digital filing) and VitalCapture (data-to-business-information conversion) to VitalDoc (central sharing and collaboration platform) and VitalFlow (workflow automation and streamlining), VITOVA is a full-featured information mangement suite that can fulfill the practical information management needs of today's business operations, particularly those that require frequent exchange and collaboration among cross-region offices or flexible workspace and schedules. Integrated with the Microsoft Azure cloud and Microsoft Office 365, VITOVA enables taskforces under an organization to collaborate blissfully anytime, anywhere, and ultimately achieve critical business goals.
Today's VITOVA is a one-stop solution distilled from nearly 20 years of experience and evolvement, helping countless users from diversified organizations in Asia Pacific, from small to large operational scale, to manage their data and discover its unlimited value. Instilling cloud, mobile and other new technologies into the full-featured suite for more extensive global reach, VITOVA is committed to helping businesses achieve more through people-orientated information management.