Digital transformation seminar: VITOVA EIM shares data management with cloud and security
Hong Kong, March 8, 2018 - On March 8 afternoon, C&T organized an enterprise data security seminar for IT professionals, featuring speakers from Microsoft Hong Kong and Coworkshop Solutions Ltd. The event held at The Hub, Wanchai, attracted professionals from different sectors such as IT and medical fields.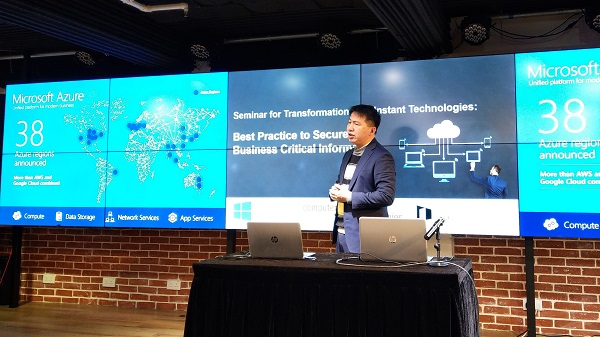 During the seminar, Mr. Terence Lee, Partner Technology Strategist of Microsoft, shared with the audience the benefits of real-time cloud application and Azure's high compatibility with DMS and other ERP systems. Mr. Tommy Choi, Head of Enterprise Information Management from C&T, introduced the complete, secure information management workflow of VITOVA EIM adopted by different industries and sectors. Mr. Kelvin Cheung, Business Development Director of Coworkshop, raised heightened risks of confidential business data leakage through insiders and recommended data loss protection (DLP) solutions.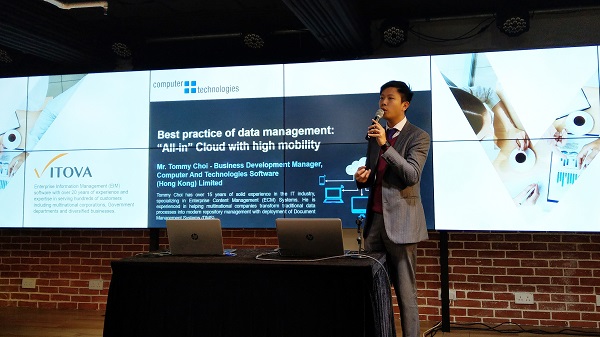 At the solution showcase session, C&T also shared the latest "VitalDoc on Azure" which promises high level of cloud security in enterprise information management. The seminar acted as a great platform for participating firms to better understand the latest information management technologies and promoted cloud-based collaboration with mobility and security for modern businesses.