HKIHRM Annual Conference 2019: C&T showcases HR technologies for agile people management
Hong Kong, November 29, 2019 - Hong Kong Institute of Human Resource Management (HKIHRM) Annual Conference and Exhibition 2019 ended in success on November 27 and it was C&T's honor to support this Asia's biggest HR event as Platinum Sponsor and partner with The Great Eagle Company, Limited to hold a concurrent conference session sharing the latest HR technologies with HR leaders and professionals.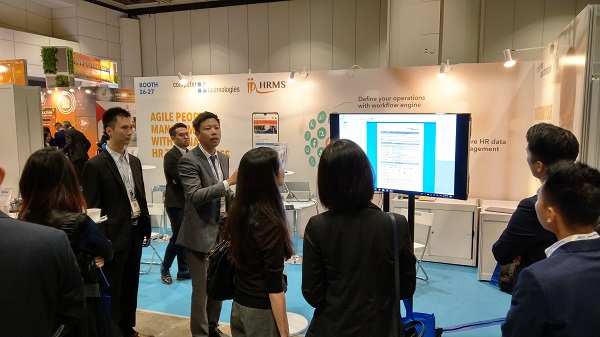 The two-day annual event held at HKCEC attracted more than a thousand HR professionals and business partner representatives for exchange and networking. At the exhibition, C&T's product specialists held a series of live demo sessions, introducing HR professionals from various industries to VITOVA EIM's intelligent HR data capturing technology and IPL HRMS's tech-inspired self-service solution integrating facial recognition, chatbot and other new HR technologies.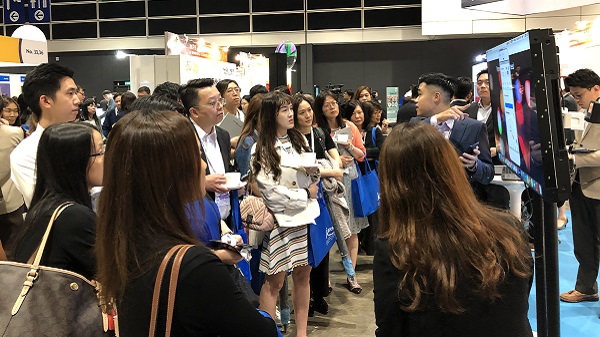 This year, C&T invited Ms. Akina Ho, Head of Digital Transformation & Innovation of Great Eagle Company, Limited to join Erik Kwok, Chief Technology Officer of C&T, for an inspiring seminar on topic "Technological Disruption in HR: Risk or Opportunity?", attracting an audience of over a hundred HR and IT practitioners.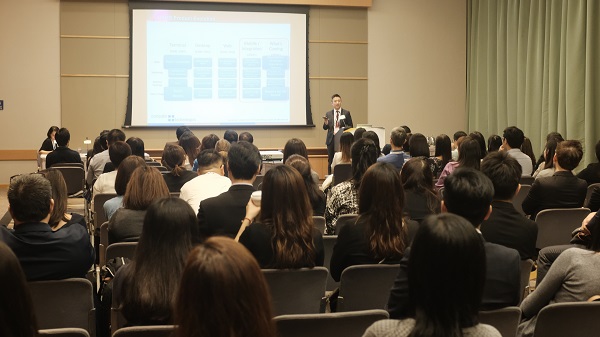 Akina covered various aspects in the presentation, including the new technical and management skillsets required for talents in all industrial revolutions and how new technologies, such as chatbot, artificial intelligence, VR and more, help companies in recruitment and other key HR matters. Besides, Erik not only shared the latest trend of HR technologies, but also pointed out how digital transformation can help companies to largely enhance the efficiency of HR management and staff engagement, from applying for leaves to reporting for duty, from recruitment to review performance, by demonstrating the latest mobile C&T HCM App with chatbot and facial recognition integration. Erik also emphasized that blockchain and other new technologies will be the future for HR to achieve more advanced management, including people analytics and the self-service AI-bot.